Pepper Spray Self Defense Course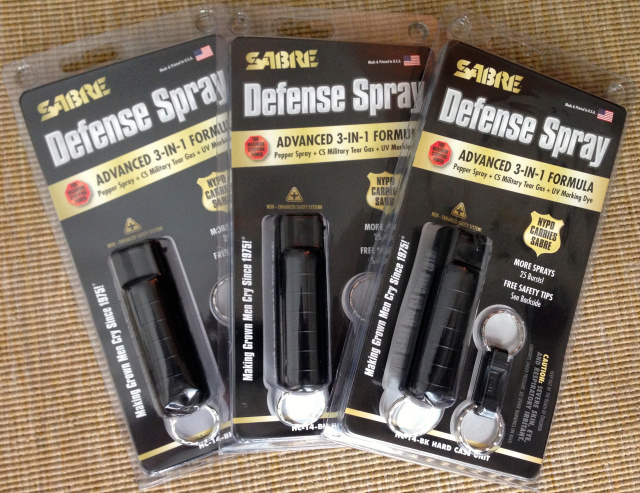 LOCATION: MIAMI / BRICKEL
Our pepper spray self defense course will work on the proper use of pepper spray and technique used for self defense.
This course will go over key points on the use of nonlethal self defense spray and other means you can use to fend off potential assault with improvised and readily accessible tools.
During the course you will learn about:
-Pepper spray/gas effect and limitation
-Safety consideration around kids
-How to prevent a potential attack by understanding your surrounding
-Key point to help you keep your home safe
-The criminal and predator mentality
-Use of verbal control
-Safety and deployment both during a target practice and simulated dynamic exercise
Each student will be provided with:
-Water Filled, Inert Practice Canisters used for target practice and dynamic exercise
-SABRE Defense Spray with Quick Release Key Ring
-Certificate of Completion from Miami Gun Classes
Course will be 3 hours long and student are expected to wear comfortable clothing as well as athletic or exercise shoes.
NO weapons will be allowed in the classroom.
All classes are by appointment only and participant must be 18 or older with proper form of identification.
Price US$80.00 including refreshment provided during the course
For question contact us at: (305)-695-0601